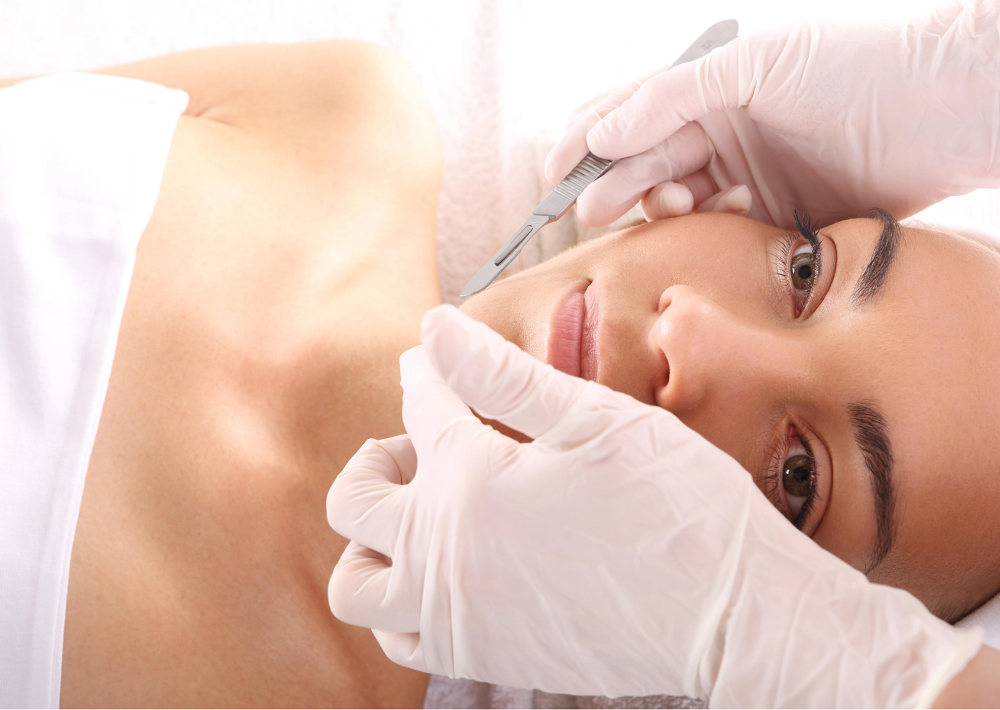 Dermaplaning Course
Course overview
Dermaplaning is an advanced skin treatment that uses a small blade to skim dead skin cells and hair from your face. Dermaplaning aims to make your skin's surface smooth, youthful, and radiant. This treatment can improve the appearance of deep scarring from acne and uneven pockmarks on the skin. It's also used to remove "peach fuzz," the short, soft hairs on your face. Dermaplaning can be used to treat many skin problems, including: Acne scars, dull skin, dry skin, sun-damaged skin and fine wrinkles to name a few.
Within this course you will gain the necessary skill and techniques to properly perform a safe and through Dermaplaning treatment. You will be given the knowledge of correct products and equipment required along with knowledge and understanding of relevant A&P and safety issues.
Course Registration
Course details
Course Dates
30th November 2023
29th December 2023
31st January 2024
22nd February 2024
Course Content
Health and Safety
Relevant Anatomy
Tools and equipment
Contra indications
Client consultation
Treatment procedures
Removal
Aftercare Advice
Locations
The Dermaplaning training course can be completed at our Brighton clinic.
Qualifications
Once you successfully complete the Dermaplaning course you will receive a Diploma accredited by the CPD Certification Service. This allows students to work professionally.
Entry Requirements
NVQ2/3 OR Facial cert + Advance skin knowledge required. Proof may be requested.
How to apply
To apply for the Dermaplaning course please click on the link below and fill out our course booking form.
Course Registration
Course Images